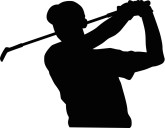 2024 Memberships Available *NOW*
Full-All-Inclusive Membership
Individual – $2,229.00 (includes children 17 or younger)
Family – $2,999.00 (includes children 17 or younger)
Unlimited Golf and Carts 7 days a week
15% off all Merchandise
Exclusive Rights to all Member Events
10% off all Food and Beverage
USGA World Handicap
Unlimited Range Use
Weekday Only Membership
Individual – $1,399.00 (includes children 17 or younger)
Family – $1,799.00 (includes children 17 or younger)
Unlimited Golf and Greens fees 5 days a week (except Memorial Day, 4th of July and Labor Day)
15% off all Merchandise
10% off all Food and Beverage
Exclusive rights to all Member Events
USGA World Handicap
Locust Hill Associate Club Membership
Annual Membership Fee of $599.00
$25.00 18 hole Cart and Green Fees flat rate 7 days a week
$15.00 9 Hole Cart and Green Fees flat rate 7 days a week
15 % off all Merchandise
Exclusive rights to all Member Events
USGA World Handicap
Handicap Options
Locust Hill 2024 Club = $41.00
Non-Member = $53.00
Juniors 17 & under* = $13.00

*required to participate in member events
Locust Hill Members
Locust Hill Golf Course Members agree to follow all policies and procedures set forth by Owner/Management, at all times. Management reserves the right to suspend membership access to property for violations of management policies and or code of conduct for up to 30 days without financial recourse. Management has the right to suspend membership and access to property indefinitely for those who repeatedly violate policies and or code of conduct. A prorated portion of the membership dues will be refunded at that time. Preferred rates are not available with other special offers. Members may reserve tee times up to 14 days in advance. Tee times may be limited due to tournaments and/or other special events. Memberships are non-refundable & non-transferable and expire December 31st in the year of purchase, unless otherwise noted. Merchandise discount applies only to regular price items. Locust Hill Golf Course reserves the right to modify these programs at anytime.
---
1 – All fees are subject to 6% WV Sales Tax and may change at anytime without notice.
2 – Off-season is from November 6th 2023 – March 31st 2024.
3 – Locust Hill Golf Course does not have a monthly food minimum. We ask that our members show support to all our social events.
4 – Must be 16 years old with a valid driver's license to drive a golf cart.
5 – Some Restrictions Apply on Pro Shop discounts.